Staff Training In September 2020!
At Infinity Smiles we think staff training is vital, that's why there is never a time in the practice where a member of staff is not advancing their education. We were nominated for awards lately, meaning the staff were asked to give their opinion on, amongst other things, the training available from the practice. It was incredibly heartwarming to have the likes of Cheryl's comments below:
Jun 29, 2020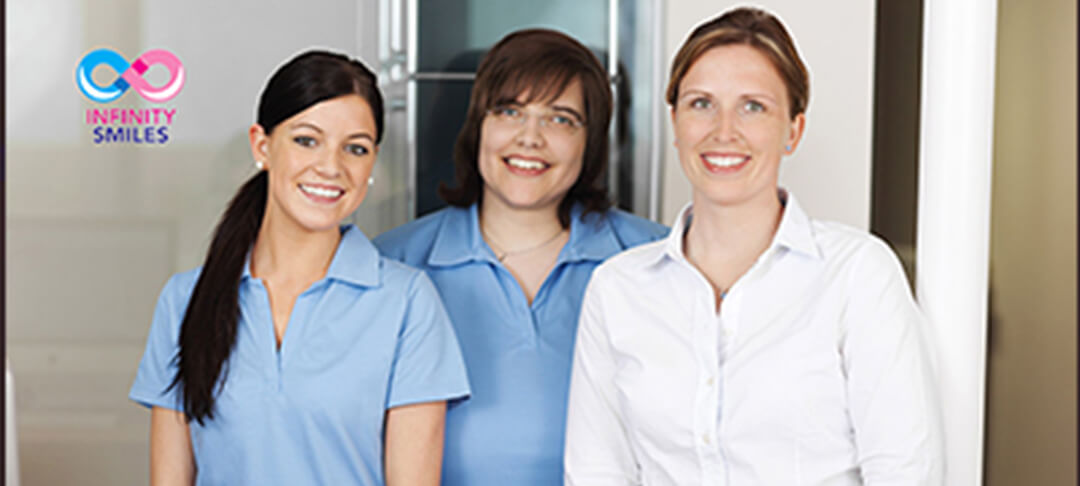 "I am currently training to become an orthodontic therapist which wouldn't have been possible if it wasn't for Infinity Smiles. This is an excellent opportunity for me and I am extremely grateful for all the help and support I get from my employer and work colleagues. I get training every day from Dr Campbell at chair side and also a weekly tutorial.
As well as my orthodontic therapy training, the work also ensures we adhere to compulsory CPD regularly and we have workshops every 3 months for staff training and additional CPD. Infinity Smiles is always encouraging staff to further their training to ensure everyone is competent and can help each other as and when needed."
- Cheryl
The next staff members involved in training are: Lindsay, Carla and Harnaam. They start their Orthodontic Therapy Course in September at Preston.
"A one-year course designed to train Dental Care Professionals as Orthodontic Therapists. The course develops the student's underlying knowledge of basic dental sciences and then develops the application of this knowledge to the treatment of orthodontic patients in the clinical environment. Clinical work requires the supervision of a Specialist Orthodontist who will act as a Mentor through the course" – More here
This follows on from these members of staffs qualifications already obtained in radiography – so this is their natural progression.
I've no doubt they will handle this superbly as they have done with the studies and training up until this point!
Dr. George Campbell