Retainers
When your brace comes off and your beautiful new smile is revealed, the most important part of treatment is just just beginning: the retention phase! During retention, you will wear a custom retainer to ensure that all your hard work is kept in place.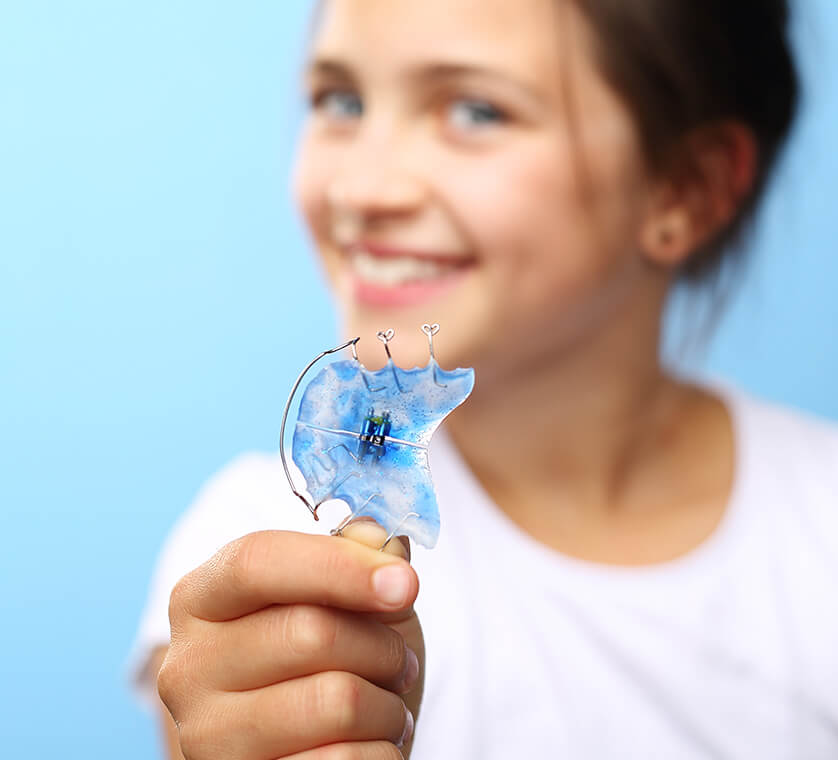 Do I have to wear a retainer?
Yes, it's incredibly important to wear your retainer as instructed. If you don't, your teeth will try to slide back into their pretreatment positions. If you want to keep your smile results for life, a retainer is a must!
You will be asked to wear your retainer full time at first, and then you can switch to night-time-only wear when instructed.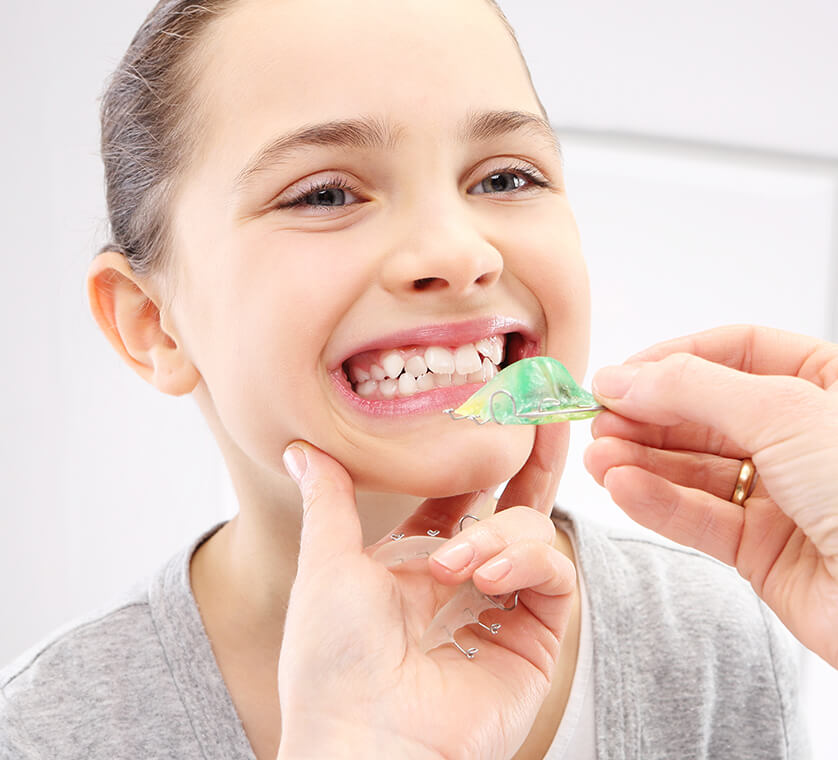 Types of retainers
At Infinity Smiles, we offer a few different types of retainers. Your Specialist Orthodontist will evaluate your specific needs and recommend the retainer that suits you best.
Our retainer options include:
Vivera retainers - Vivera retainers are designed using the same technology as Invisalign® aligners, but are slightly thicker than the average aligner. They are custom made for your smile, and conveniently removable. You can still enjoy them even if you had fixed braces.
Bonded fixed retainers - Bonded retainers are thin metal wires affixed to the inside of your lower teeth, near the gumline. You need to give extra attention to your retainers when brushing your teeth, but otherwise, most patients forget it's even there!
Essix removable retainers - Essix retainers are clear retainers that we mould directly from your teeth. They are made of plastic, and removable for your convenience. Sometimes, we recommend an Essix retainer for night time use in addition to your fixed retainer.
Hawley removable retainers - Hawley retainers are the more traditional style of retainer consisting of an acrylic plate and wires that pass around the front of your teeth to hold everything in place. We can customise the shape and colour of your retainer to suit you!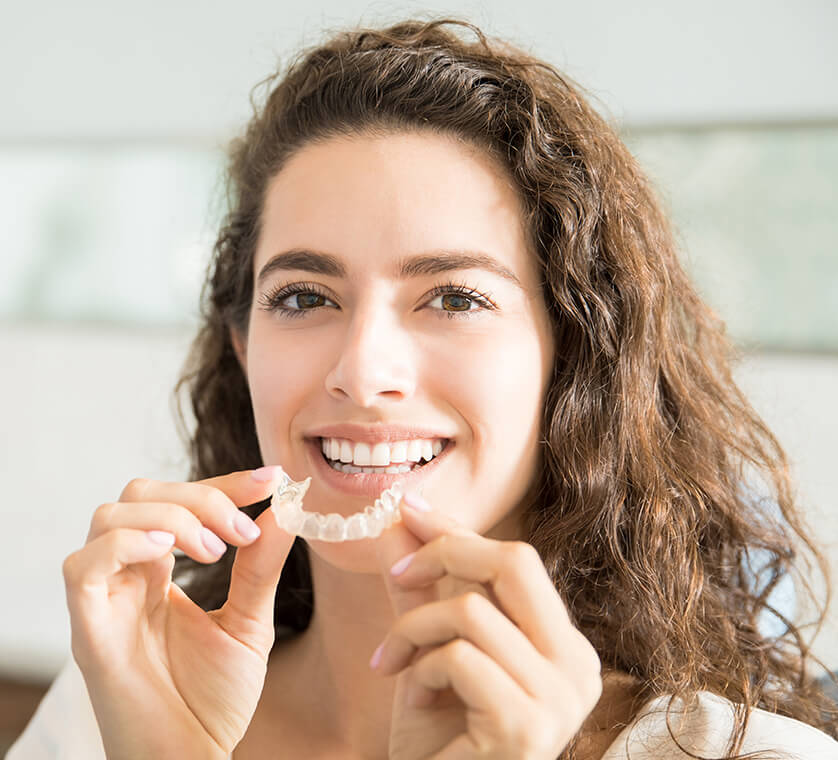 How to care for your retainers
If you have a bonded retainer, all you need to do is keep it clean. But with removable retainers, there are a few more tips to consider:
Wear your retainers exactly as instructed to keep your results.
Remove your retainers when eating or playing sports.
Keep your retainers in their case when you remove them.
Don't wrap your retainers in a napkin - you might throw them away by mistake!
Keep your retainers away from pets and hot surfaces (otherwise you might need a replacement)!
Clean your retainers once a day using a toothbrush and toothpaste.
Try using Retainer Brite tablets once a week to keep your retainers fresh.
Bring your retainers with you to your periodic check-up appointments.
Alert us ASAP if your retainers are lost or damaged! (There will be an additional cost for your replacements.)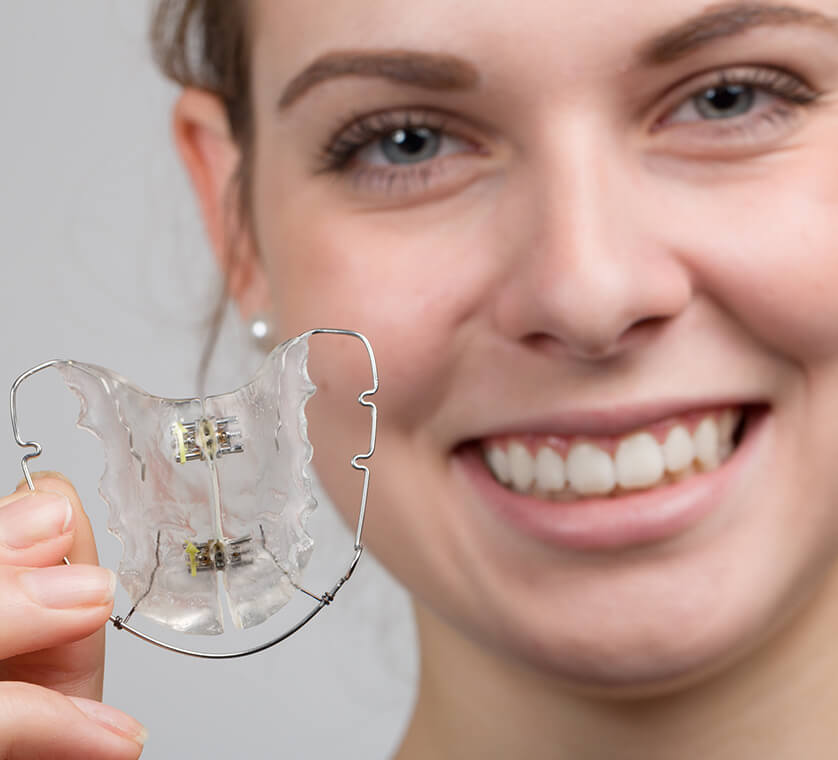 Ready to find out which retainer is right for you?
Ask us about your retainer option at your next appointment, or book your free consultation with our team to get your smile journey started.
Book your free consultation