Child and teen treatments
It's easiest to shape smiles while jaws are still growing, which is why it's so beneficial to start orthodontics as a child or teenager. Early treatment allows us to get ahead of orthodontic issues before they get worse, and make sure your child's smile is safe and healthy.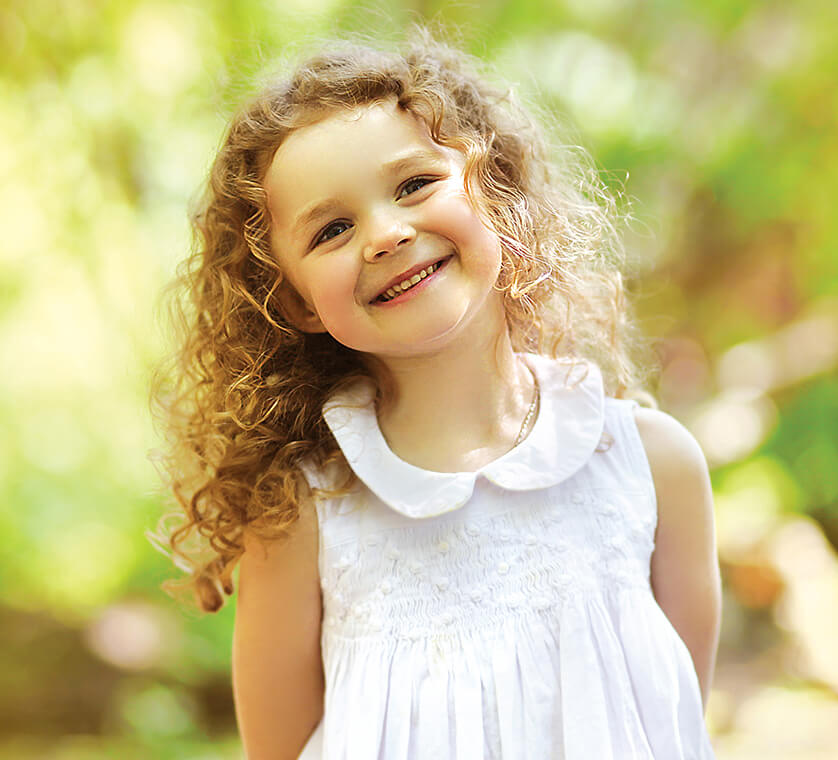 When should my child visit a Specialist Orthodontist?
It is recommended that children should have their first visit with an orthodontist around the age of 7. At this age, the back bite has been established and our Specialist Orthodontist can diagnose potential orthodontic issues in their early stages.
While your child might not need to start treatment at this age, we can monitor the growth of their smile and intervene at the opportune time if necessary. Early intervention can help save time and money on treatment in the teenage years.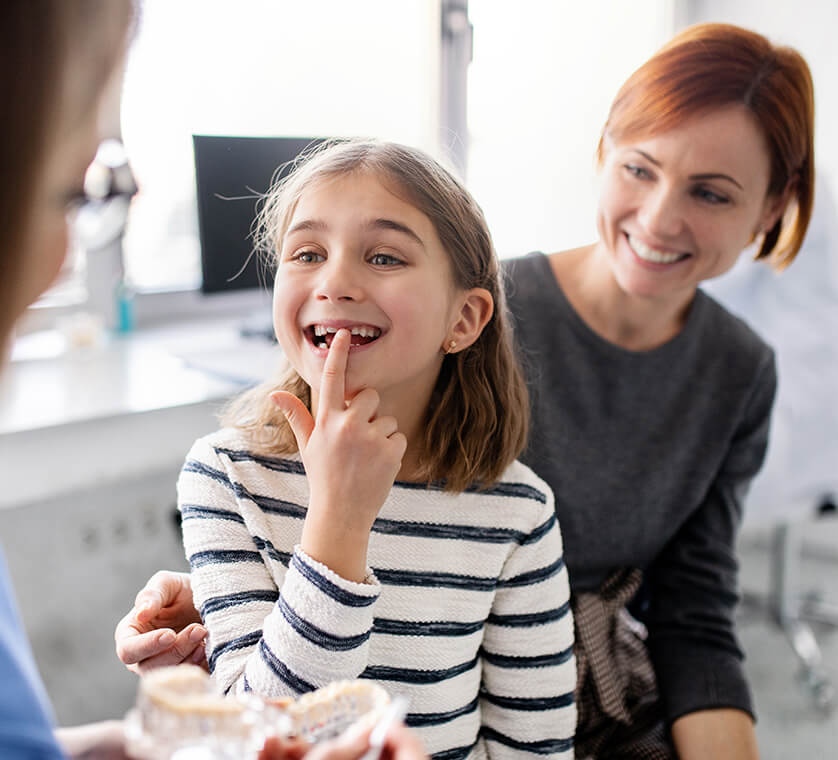 Signs your child could benefit from orthodontic treatment
Not all children need orthodontic intervention, but here are so telltale signs that they do:
Early or late loss of baby teeth
Crowded teeth
Gaps between teeth
Teeth that protrude forward in their mouth
Jaws that aren't proportional to their face
Jaws that shift or make sounds
Thumb sucking past the age of five
Difficulty chewing, speaking or breathing
Not all signs of orthodontic issues are obvious, which is why it's important to bring your child in for a free consultation.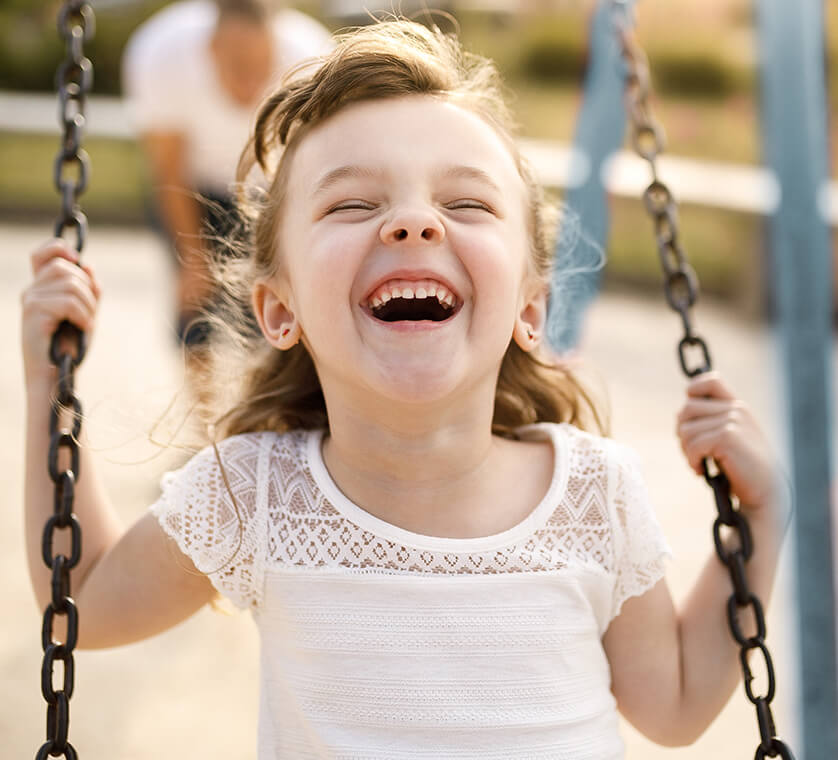 Invisalign® First
If your child could benefit from orthodontic treatment, one great option we provide is Invisalign® First. Invisalign® First is a special Invisalign® treatment for kids that helps to guide their jaw growth and make room for all their current and incoming teeth. Invisalign® First aligners are tailored to your child's unique prescription and are conveniently removable. This means your child won't need to adjust their diet or learn a new oral hygiene routine during treatment. It's a gentle introduction to orthodontics.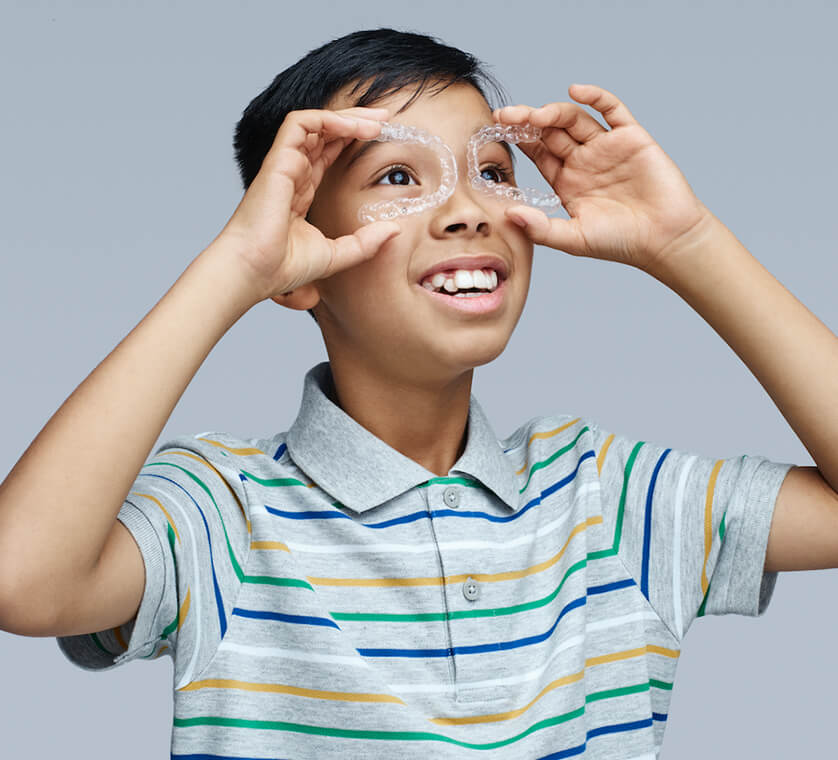 Invisalign® for teens
Invisalign® treatment is also a great option for our teenage patients! Invisalign® for teens works in the same way as comprehensive adult treatment, but we include handy blue wear indicators to ensure teens remember to wear their aligners for the required 22 hours a day. Invisalign® aligners won't get in the way of meals, social events, sports or musical instrument practice. Because they are virtually invisible, they are also loved by even the most image-conscious teens.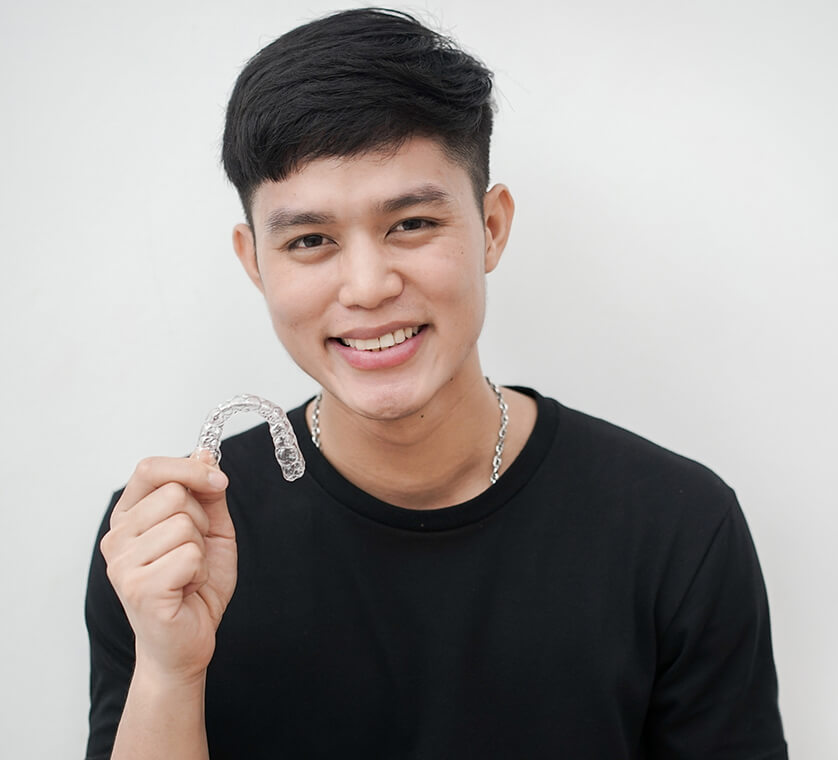 Ensure happy smiles for life
Book a free consultation for your child with the team at Infinity Smiles. We can create a bespoke treatment programme that sets up their smile for success.
Book your free consultation