Spark aligners
The most transparent treatment option!
Here at Infinity Smiles, we keep up-to-date with the latest technology to ensure we achieve the very best results. That's why we're excited to offer Spark aligners, the revolutionary new clear aligner option.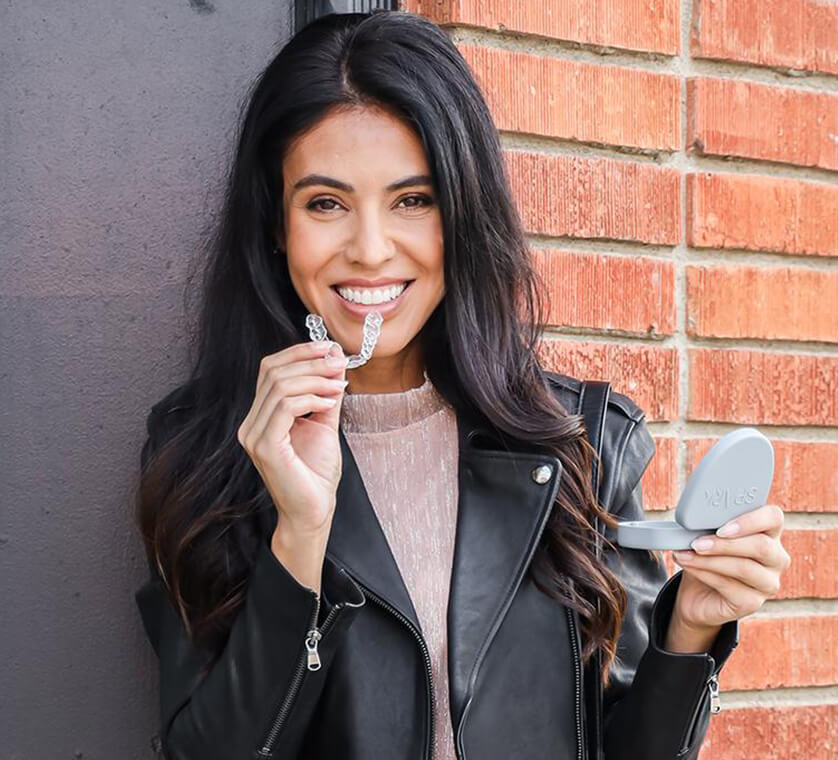 What are Spark aligners?
Spark aligners are the most transparent orthodontic treatment in the world! They are made using a patented TruGEN™ material that is thinner and clearer than the aligners of leading brands.
Spark aligners are custom-made for your exact smile and are conveniently removable, so you won't need to change your diet or routine during treatment. They are designed with computer technology for precise results, and polished by hand for extra comfort.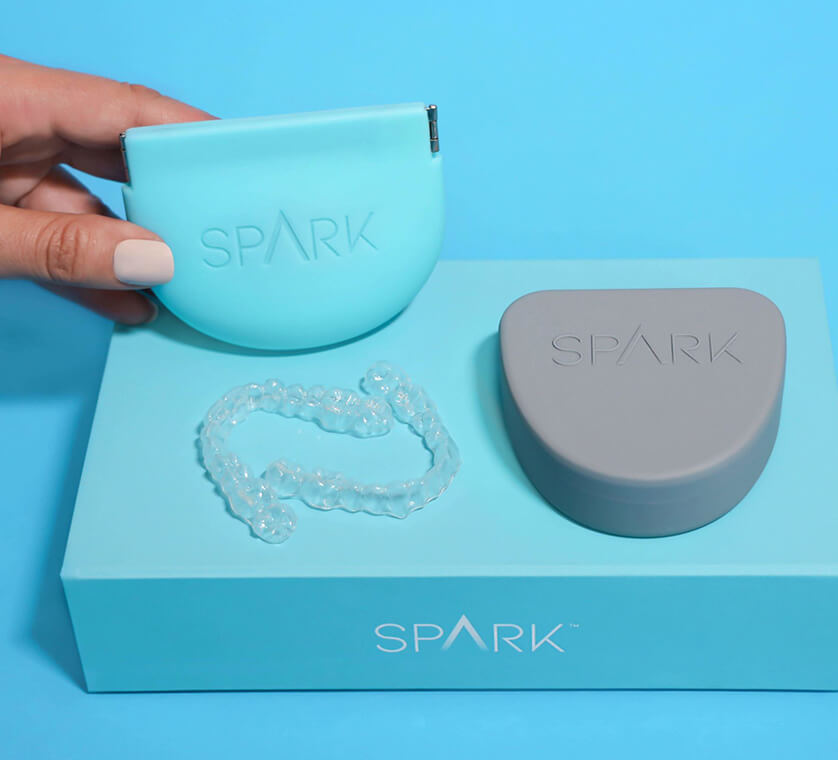 How do Spark aligners work?
When you visit us for your free consultation, we will use our cutting-edge 3D scanner to make a digital model of your smile. This model will allow us to design your bespoke treatment plan and your custom aligners.
You will then receive a series of Spark aligners that look a bit like thin sports mouthguards. Each set is shaped a bit differently to guide your teeth into alignment over the course of treatment. Instead of coming in for adjustments, you'll switch to a new set every couple weeks from home.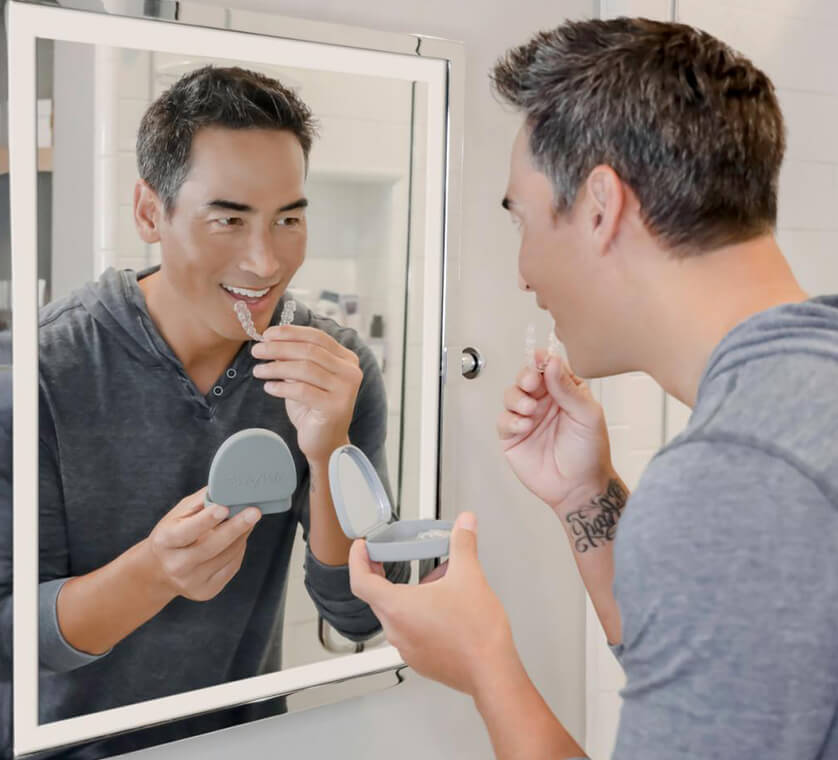 A straighter smile made simple
We can pair your Spark aligner treatment with the Dental Monitoring app, so you can skip the commute to our practice and check in with us remotely instead. How do you do that? You can just send us weekly photos of your smile through the app!
Our team will give you our recommendations on treatment, and as long as things are going according to plan, we won't need to see you at our practice and may even be able to speed up your treatment! Of course, you can contact us anytime you need to through the app.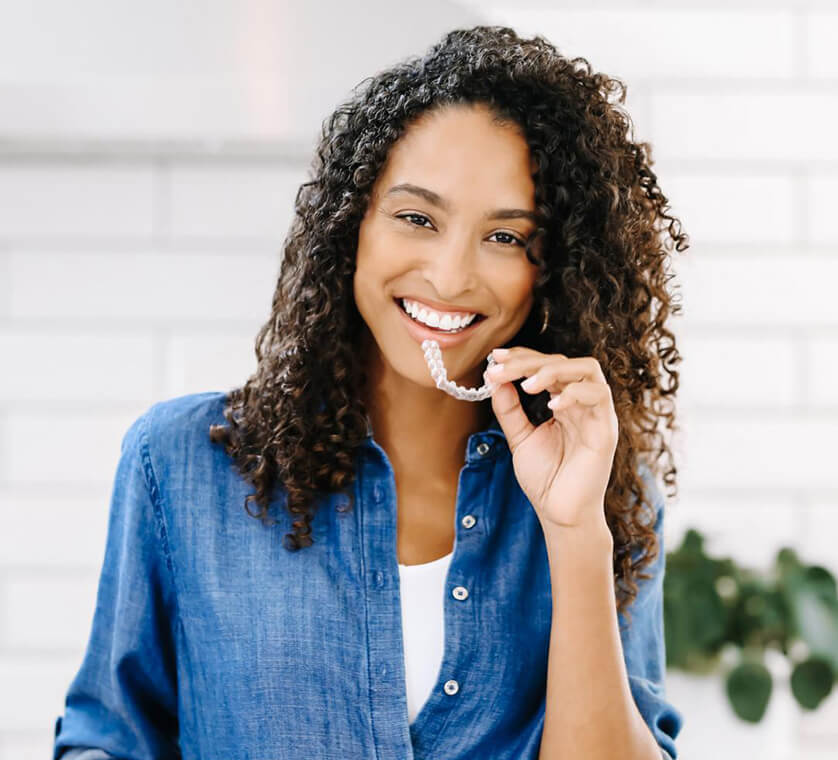 Benefits of Spark aligners
Patients of all ages love Spark aligners because they are:
Virtually invisible – Spark aligners are thinner, clearer and more stain resistant than other aligners.
Removable – You can take your aligners out for meals, brushing and flossing, business meetings and important events as needed.
Efficient – Thanks to TruGEN™ technology, Spark aligners can guide your teeth into their desired positions in record time.
Convenient – Pair your Spark treatment with Dental Monitoring for remote check-ins from home, work or even vacation!
Comfortable – Your custom Spark aligners are scalloped and polished by hand to ensure the smoothest, most comfortable fit possible.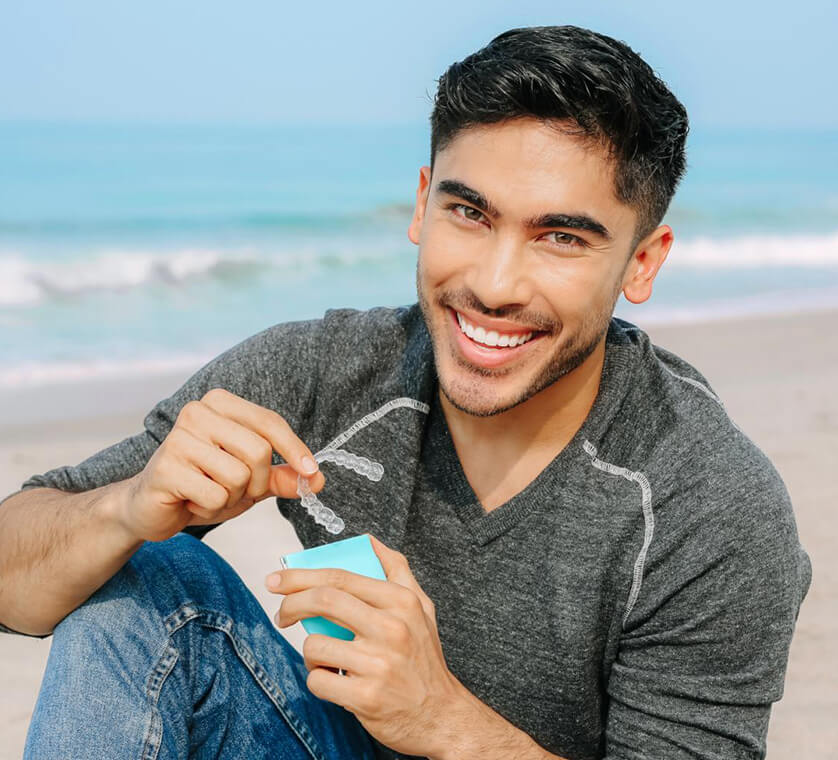 A clear choice for a straighter smile
Book a free consultation at any of our six locations across Glasgow to find out if Spark aligners are right for you.
Book your free consultation