Invisalign® for teens
Treatment that suits your lifestyle
Our teen patients are thrilled to hear they qualify for discreet Invisalign® treatment. This convenient treatment works well with an active teenage lifestyle, from sports to socials to selfies.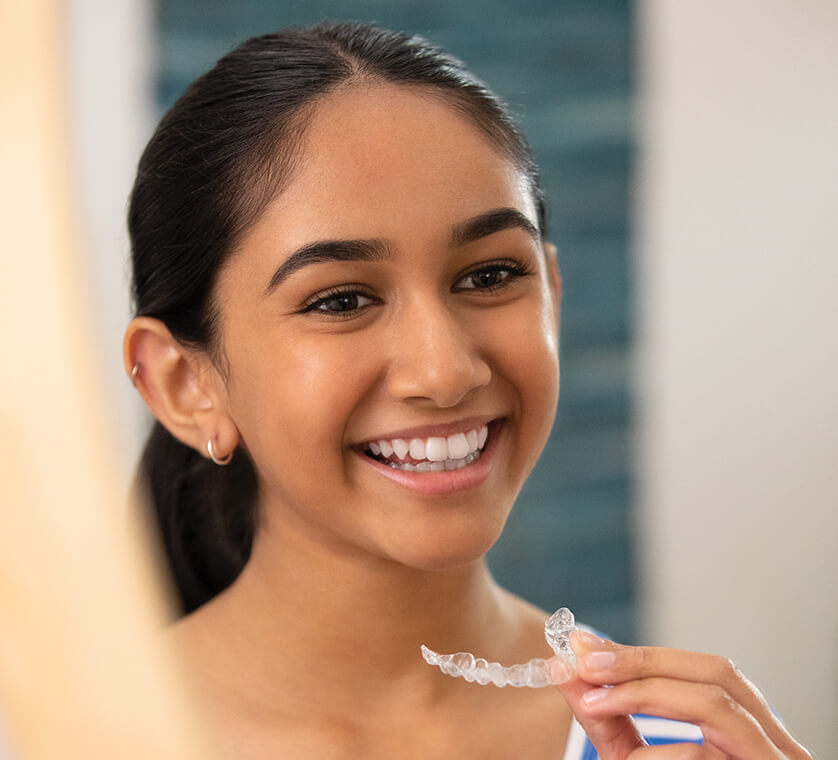 What is Invisalign® for teens?
Invisalign® for teens works exactly like Invisalign® for adults - but with a slight difference. Teen aligners come with blue wear indicators to help teens remember to wear them for the recommended 22 hours a day. Treatment also comes with extra replacements for lost aligners!
Invisalign® aligners are removable, so teens can still enjoy their favourite foods and activities during treatment. And, because the aligners are so clear and discreet, teens don't need to feel self-conscious about their treatment.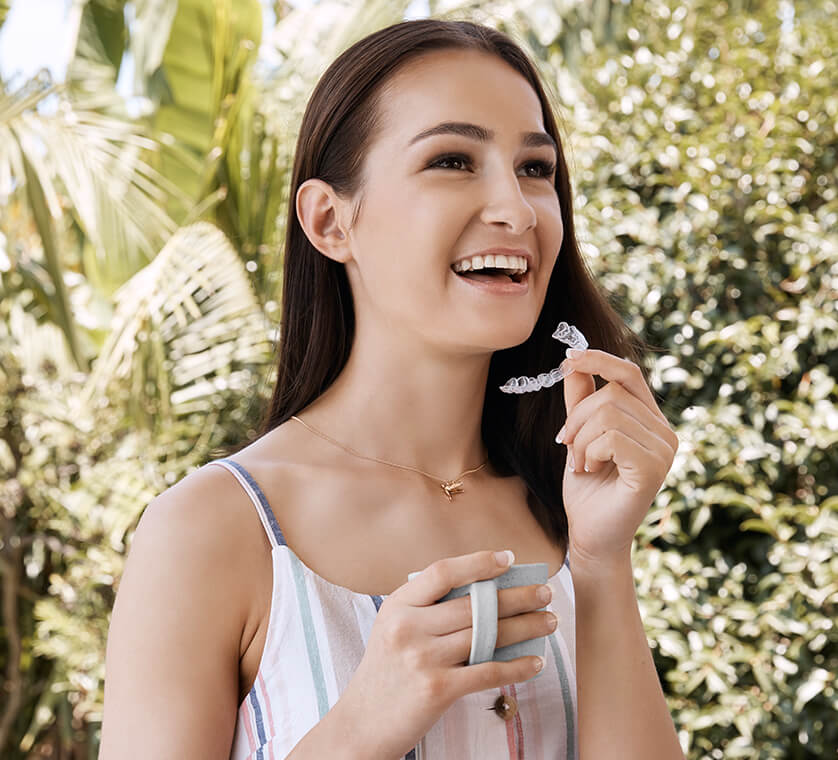 Fit a straight smile into a busy school schedule
Dental Monitoring is a revolutionary smartphone app that helps our team track your teen's Invisalign® treatment progress remotely. This means they don't need to miss school for appointments. Instead, they can send weekly smile selfies to our team from wherever they are!
Ask us about Dental Monitoring at your teen's free consultation.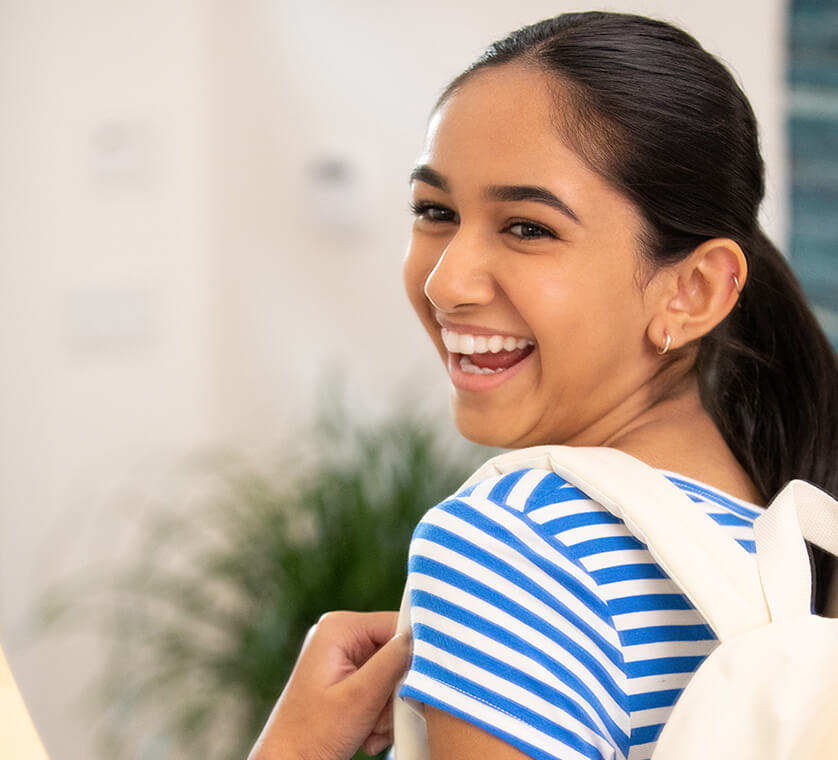 What are the benefits of Invisalign® for teens?
There are many benefits of choosing Invisalign® for teens. It is:
Virtually invisible – With no metal wires or brackets, Invisalign® treatment is incredibly discreet.
Comfortable – Invisalign® aligners are made from smooth plastic that won't bother a teen's gums and cheeks.
Removable – Teens can take out their aligners for meals, brushing and flossing, and important events.
Personalised – Your teen's aligners are custom made to fit their exact prescription. This makes their treatment extremely accurate.
Convenient – With the Dental Monitoring app, teens can check in with our team from home or school to ensure treatment is progressing as planned.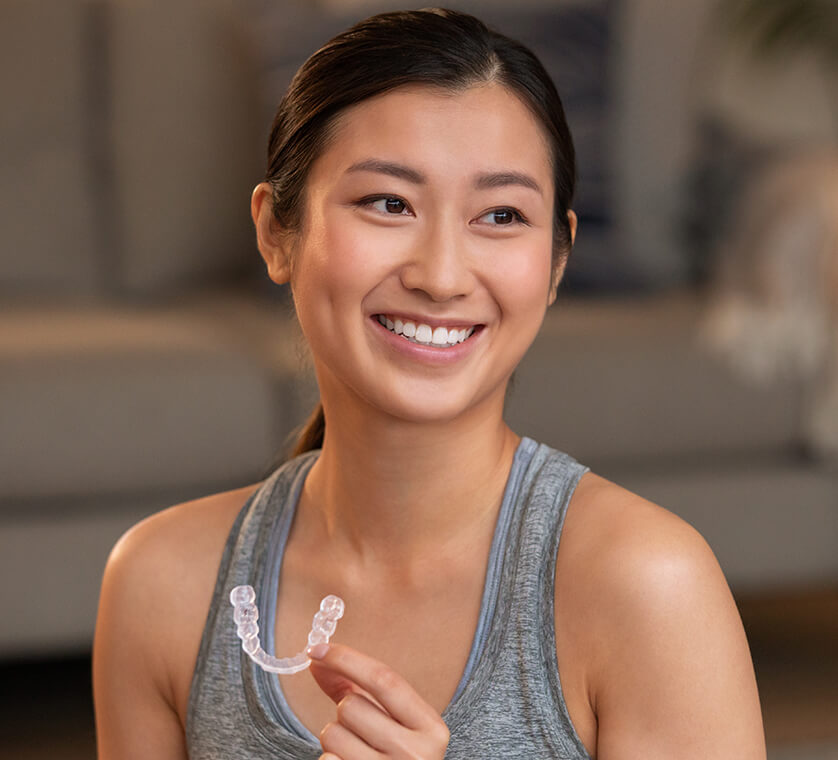 Is your teen a candidate for Invisalign®?
Invisalign® treatment can be used to treat the majority of orthodontic issues from minor to complex. As Gold Invisalign® providers, our team has the experience to treat even difficult cases with Invisalign® clear aligners. Find out for sure during their free consultation!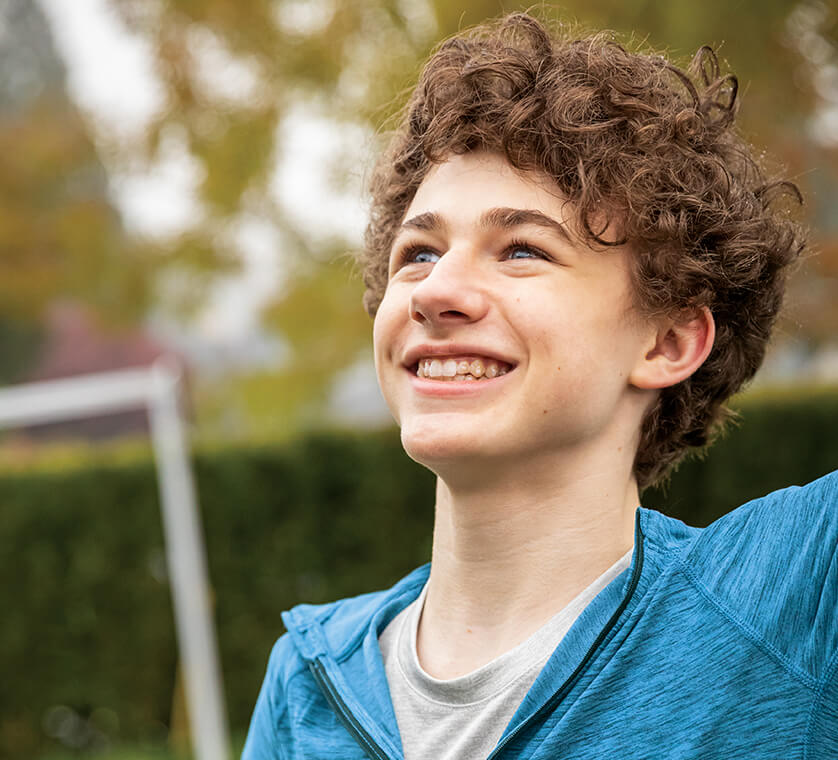 Put a smile on your teen's face
Book your teen a free, no-obligation appointment with us at one of our Glasgow practices to see how Invisalign® treatment could benefit their smile.
Book your free consultation