Invisalign® for adults
A clear treatment with clear results
Invisalign® treatment offers superior convenience and discretion for adult orthodontic treatment. If you're interested in enhancing your smile, but don't want the world to know, Invisalign® treatment could be the perfect option for you.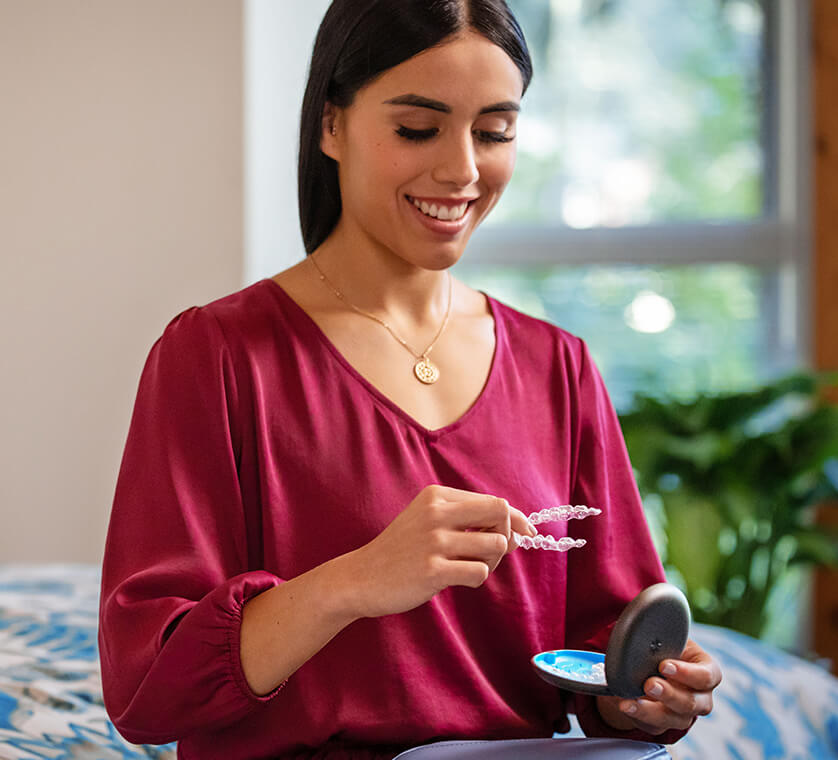 What is Invisalign® treatment?
Invisalign® treatment uses a series of custom-made trays called aligners to straighten your smile. These aligners are made from clear, medical-grade plastic, which makes your treatment incredibly discreet. There's no hint of metal in sight!
One of the best things about Invisalign® aligners is that they are removable. This means you don't need to adjust your diet during treatment. You can also remove your aligners for meetings, weddings or other important events - just try to wear them for 22 hours a day!
At Infinity Smiles, we are Gold Invisalign® providers, and have the expertise to treat even complex orthodontic issues with this discreet treatment method.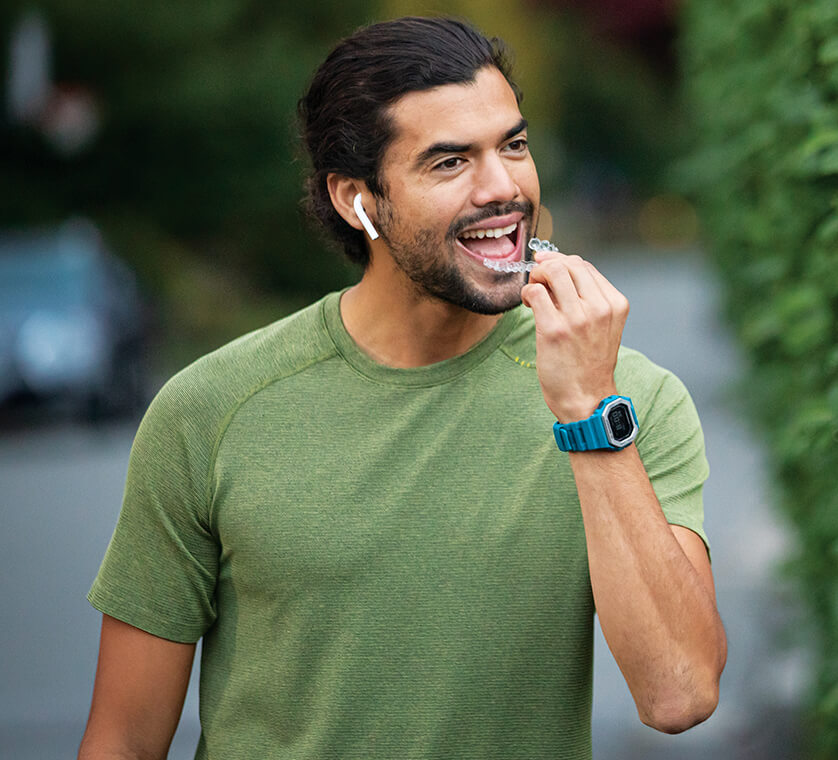 How does Invisalign® treatment work?
At your free consultation, we'll use our 3D scanner to make an accurate digital model of your smile. This model will help us plan your bespoke treatment from start to finish - and we can even use the smile simulator to show you what your smile will look like at the end of treatment!
Based on your prescription, we will design a series of custom aligners for you. Each set will be shaped differently to slowly guide your teeth into alignment. Instead of coming in for adjustments, you can switch to a new set of aligners every few weeks from home!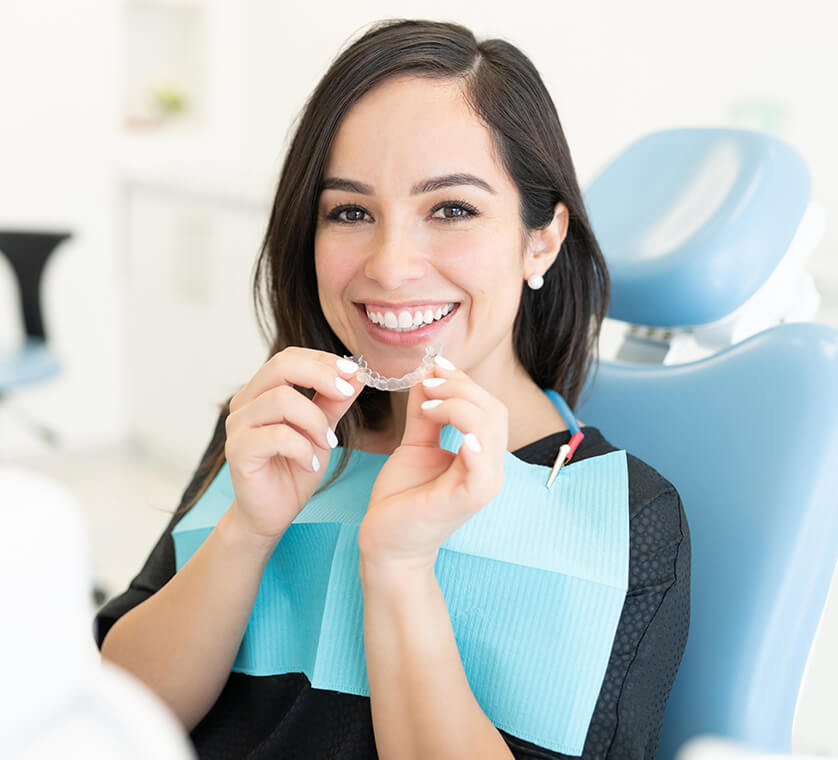 Types of Invisalign® treatment
At Infinity Smiles, we have three levels of Invisalign® treatment to suit the specific needs of our patients. These include:
Invisalign® Comprehensive: This is the full Invisalign® treatment method, which is also what we use for Invisalign® for teens. This treatment can help moderate to complex orthodontic issues, and usually takes 18 - 24 months to complete.
Invisalign® Lite: Invisalign® Lite is a treatment designed for patients who have minor misalignments in their front six teeth. This treatment can achieve results in as little as six months.
Invisalign® Express: Invisalign® Express is the fastest treatment option. It helps patients with mild issues in their front six teeth, such as crooked front teeth or a smile that has slipped a bit since orthodontic treatment. Invisalign® Express achieves results in just three months!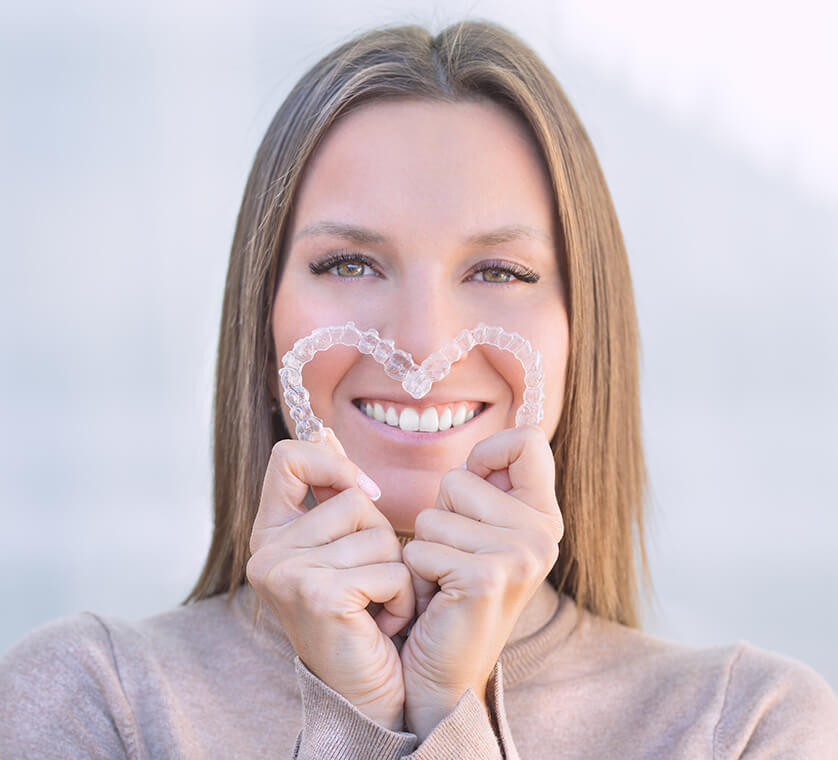 Treatment has never been so easy
We know your schedule is busy, and the last thing you want to do is add more appointments to it. That's why we offer the Dental Monitoring app with our Invisalign® patients. This allows you to check in with us remotely instead of making a trip into our practice.
All you need to do is send us weekly photos of your smile. We'll review your photos and give you treatment recommendations. In fact, if your smile is taking to treatment well, we may even let you know you can switch to the next set of aligners - speeding up your treatment time.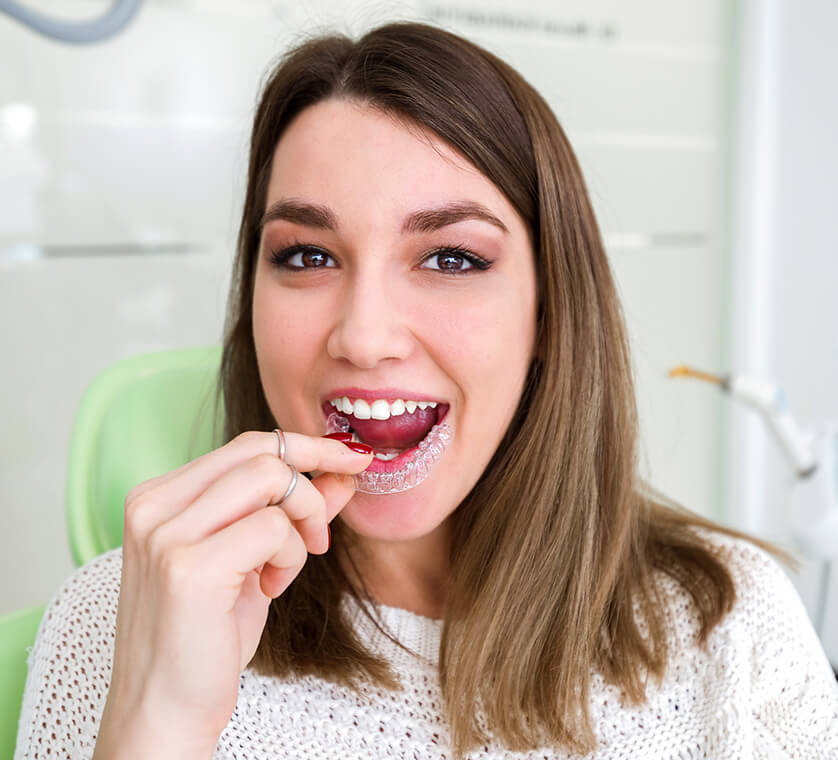 Benefits of Invisalign® for adults
Invisalign® treatment is well-loved by our adult patients because it is:
Clear – Invisalign® aligners are virtually invisible, so no one needs to know you're going through treatment.
Convenient – Take your aligners out for meals and meetings, and pair treatment with Dental Monitoring for remote treatment check-ins.
Comfortable – Invisalign® aligners are made from smooth plastic, so you don't need to worry about awkward metal pieces.
Custom – Because your aligners are tailored to your exact smile, they are extremely efficient and accurate.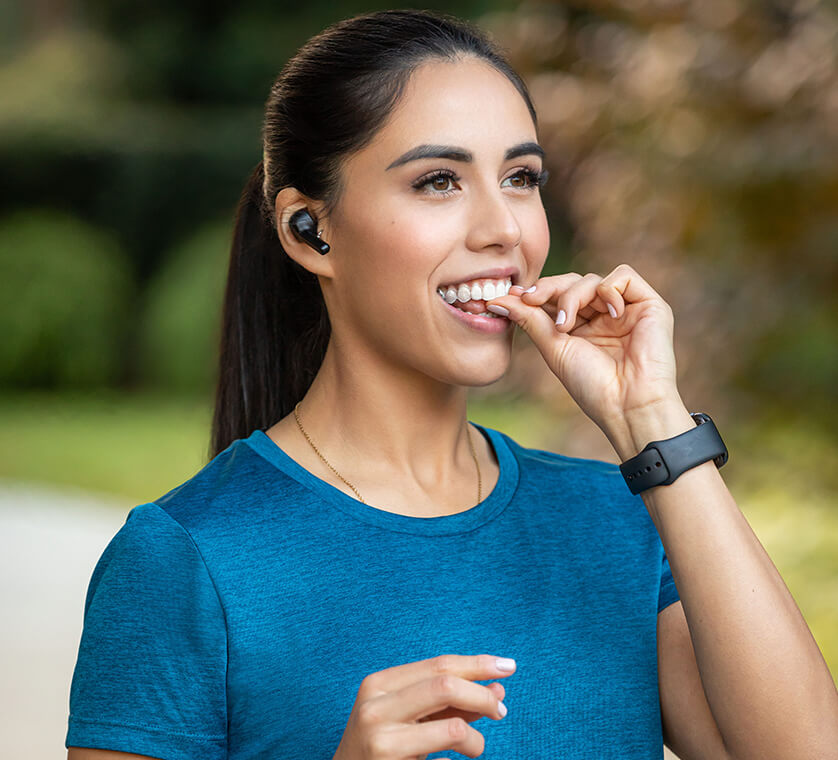 Start your smile transformation today!
Book a free consultation at any of our six locations to take the first step towards your brand new smile.
Book your free consultation