Fixed braces
Fixed braces are the most traditional orthodontic solution, but at Infinity Smiles, our braces options are decidedly modern. From fun colours to discreet brackets to braces hidden behind your teeth, we have an option for everyone at our practice.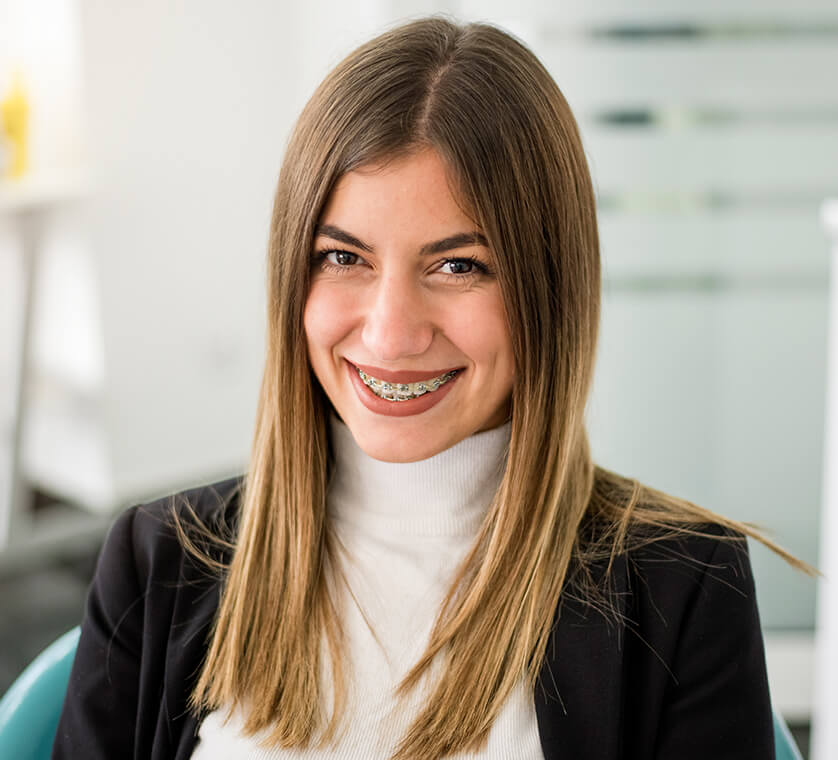 How do fixed braces work?
Fixed braces consist of brackets, archwires and small elastics. The brackets attach to the surface of your teeth, while the archwires connect each bracket. The elastics hold them in place.
Your Specialist Orthodontist can make bends in your archwires, or place your elastics in such a way that the pressure gently guides your teeth into proper alignment. This is why you will visit our practice for regular adjustment appointments over the course of treatment.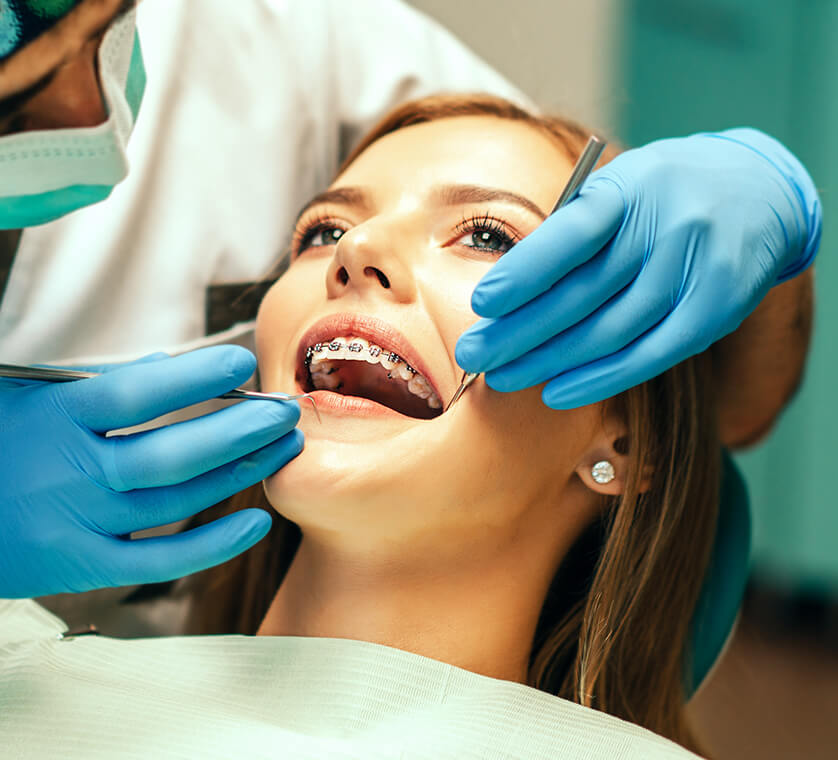 What types of fixed braces are available?
Metal braces: Metal braces are the original orthodontic option, but at our practice, we have a new take on treatment. You can choose between silver and gold brackets and archwires as well as customising your elastics!
Ceramic braces: Ceramic braces use clear or tooth-coloured ceramic brackets instead of traditional metal ones. This makes them more discreet when you smile.
Lingual braces: Lingual braces are sometimes called hidden braces. That's because they are attached to the back of your teeth instead of the front! This makes them a popular choice with client-facing professionals, brides to be and image-conscious teens alike.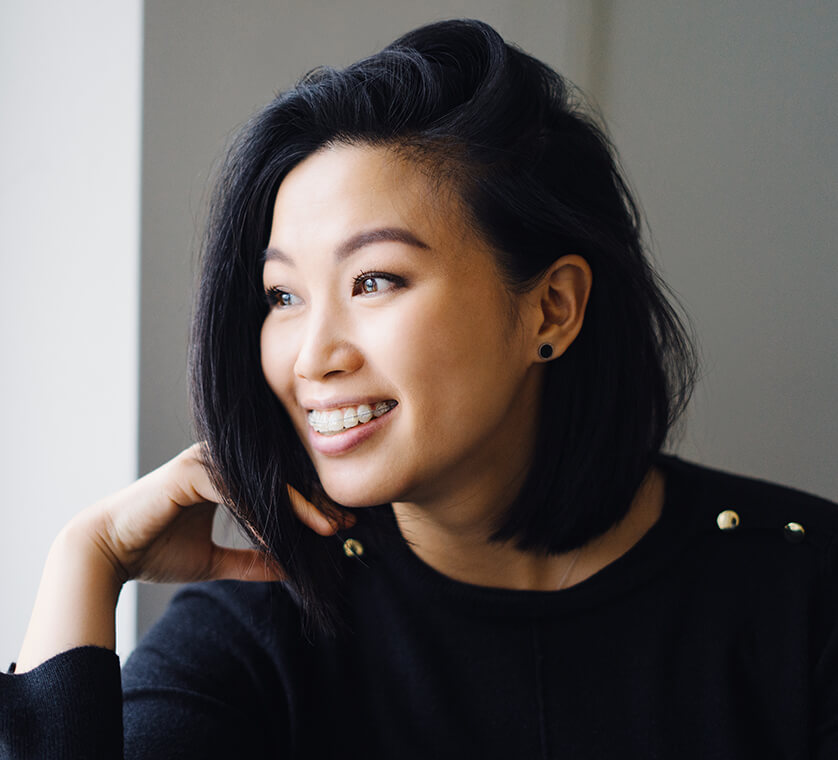 What type of braces are best for you?
Find out during your free consultation! Join the Invisalign® Smiles team at any of our six locations across the greater Glasgow area.