Orthodontists vs dentists
Orthodontists and dentists both play a critical role in the health of your smile - but those roles look very different! Let's break down the differences between these two important dental professions so you have a better understanding of the doctors at our practice.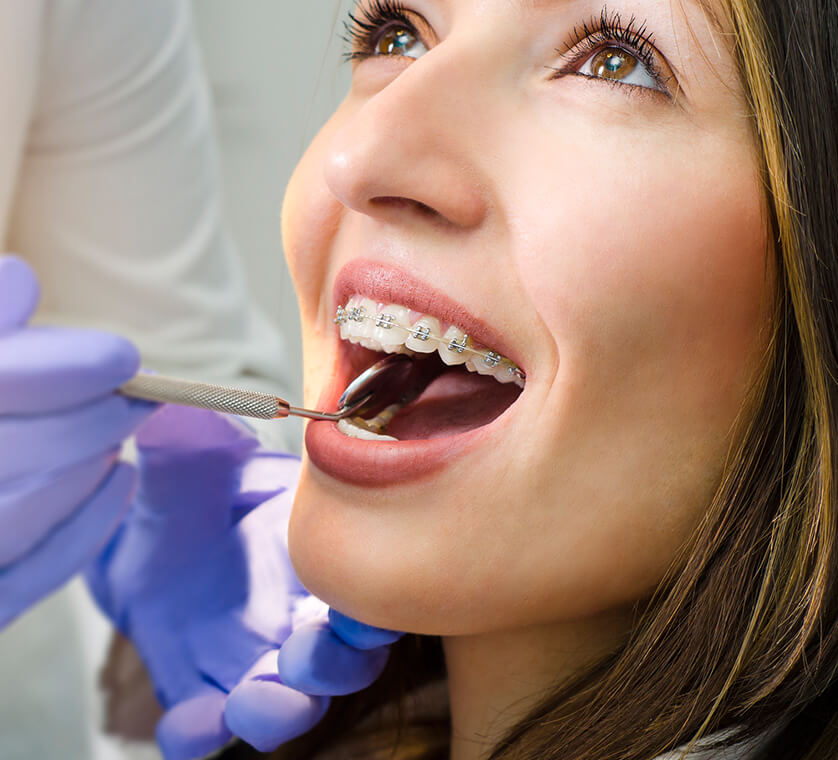 What is the difference between Specialist Orthodontists and dentists?
Every Specialist Orthodontist first started out as a general dentist. This means they know how to keep your teeth clean and healthy just like your regular dentist! So what makes them different?
A Specialist Orthodontist has undergone at least three years of additional specialist training to learn how to perfect the alignment of your teeth and jaws. Only a Specialist Orthodontist is qualified to create a bespoke orthodontic treatment plan tailored to your needs.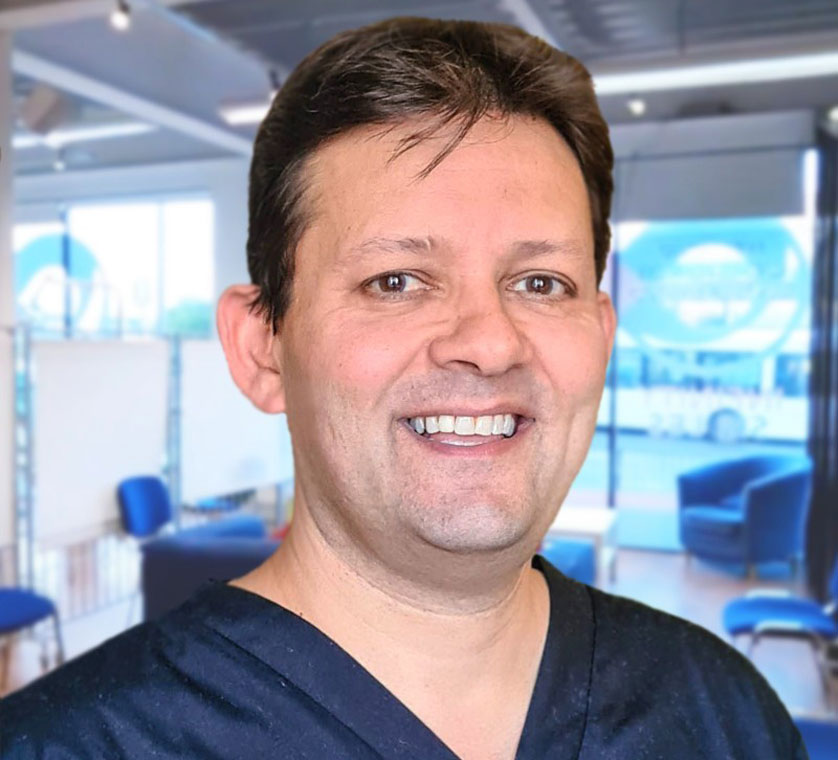 Orthodontist vs Dentist
| | Orthodontist | Dentist |
| --- | --- | --- |
| Doctor of Dental Surgery (5 years) | | |
| Master of Orthodontics (MOrth)(3 years) | | |
| Member of professional orthodontic bodies, eg. British Orthodontic Society | | |
| | Orthodontist | Dentist |
| --- | --- | --- |
| General 6-month check up | | |
| Fillings & extractions | | |
| Cleaning & polishing | | |
| Advises on overall oral health of teeth and gums | | |
| Fitting of orthodontic appliances, such as braces & Invisalign aligners | | Some general dentists may fit braces and Invisalign but they are not specialists in orthodontics. |
| | Orthodontist | Dentist |
| --- | --- | --- |
| Is specifically trained to in the movement of teeth and bite issues | | |
| Recommends and treats patients after assessing overall facial profile | | |
| Uses the latest in orthodontic technology for the benefit of patients | | |
| Attends regular training on developments in the orthodontic industry | | |
| Is a member of The Invisible Orthodontist (TIO) Network | Not all orthodontists are members of TIO but those that are demonstrate further commitment to promoting invisible orthodontic treatment. | |
The road to becoming a Specialist Orthodontist
To train successfully as a Specialist Orthodontist, you first must achieve a degree in dentistry. This is then followed by at least two years of vocational training and a higher dental qualification.
In order to become a specialist, a further three years of study and supervised clinical work in a university hospital are required. If all this is completed, you can finally apply for a listing on the General Dental Council's specialist register. Only then can you be called a Specialist!
Unless a dentist has undergone this extensive training, they cannot 'specialise' in orthodontics, they can only hold a 'special interest' in orthodontics.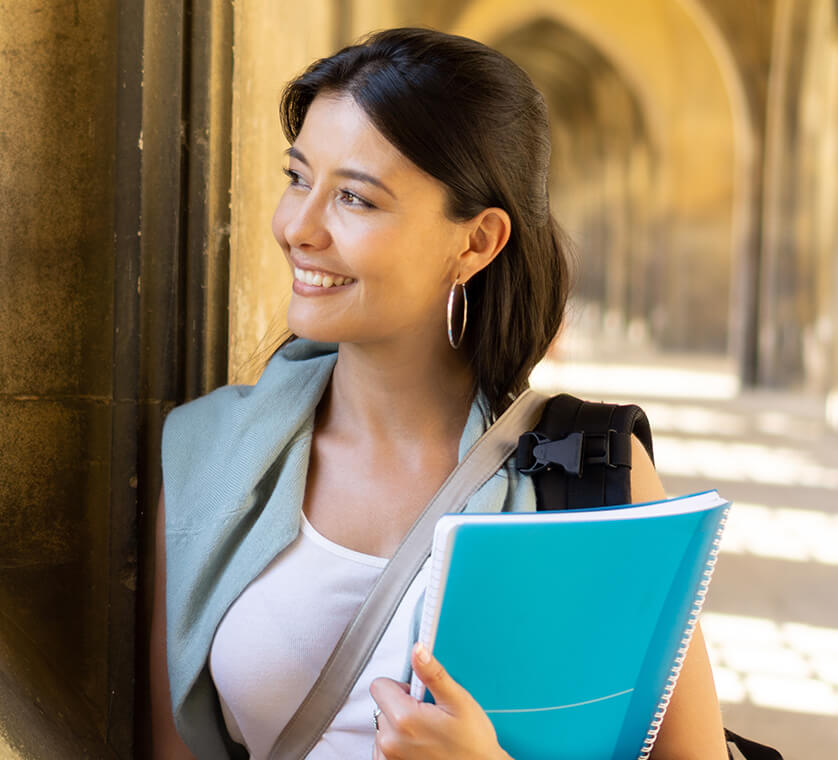 Why choose a specialist for your orthodontic treatment?
There are many dental clinics that offer braces or 'fast orthodontic treatments', but these generic treatments aren't customised to your unique smile needs.
More often than not, these treatments cause more harm than good - and can require a trip to an orthodontist afterwards! To protect your health (and your wallet), it's always best to visit a specialist first. A Specialist Orthodontist has the expertise to safely and effectively shape your smile.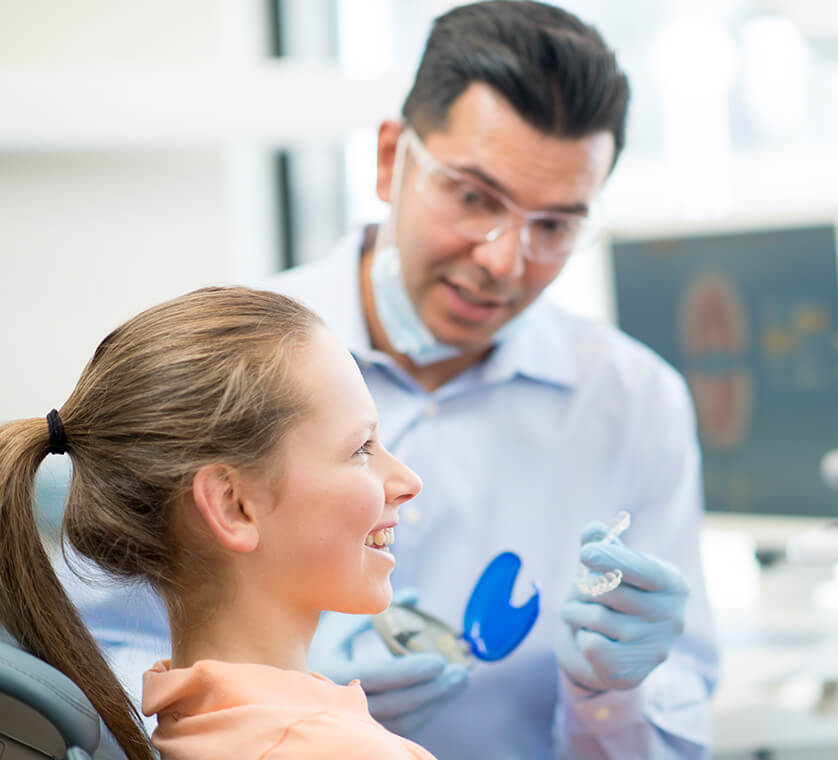 Ready to meet your Specialist Orthodontist?
At Infinity Smiles our Specialist Orthodontist has over 25 years of experience treating patients with all types of orthodontic issues. We have the expertise needed to help you safely achieve your dream smile.